Plastering, Tiling, Rendering, Bathroom & Kitchen Fitting services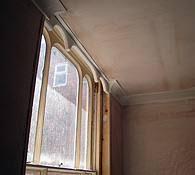 Looking for plastering in Walsall or a plasterer in the West Midlands? Contact West Midlands Plastering and Tiling today for your free quotation.
We are a small but extremly well established company offering nothing but the best service for all your tiling and plastering needs.
With over 5 years of experience, we are capable of handling plastering and tiling jobs of all sizes. Our dedicated team of experts deliver a fast, friendly and professional service every time.
We have developed a great reputation throughout the West Midlands as satisfied clients tell others about our excellent skills.
Our workers always show up on time, complete projects on schedule and never leave a mess behind.
For more information and a very competitive quote, get in touch with West Midlands Plastering Services today via the details provided on our contact page.